CHEROKOTA TRANSPORT SERVICES : EQUINES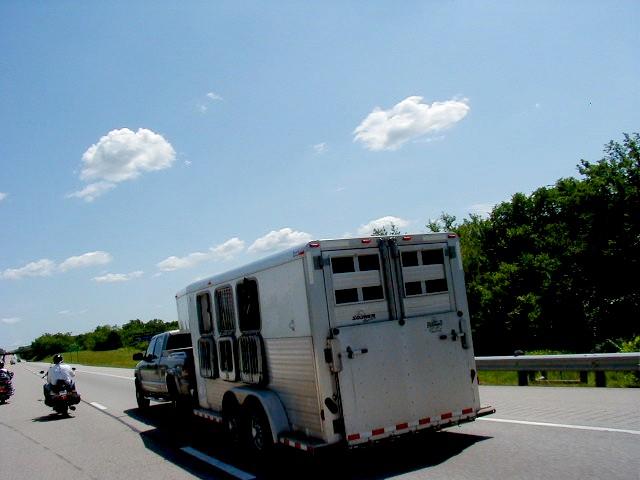 Horses in our care are carefully monitored, and are physically checked every 3 - 4 hours.
All horses in standing stalls are fed by hay bag, and are watered at this time, while horses in box stalls have hay and water available at all times throughout their trip.
Box stalls are provided for mares with foals, and special needs horses can be taken care of along the way.
Call or email for price quote.
Group rates are available.
Please include the pick up and delivery destinations, the age and size of the horse(s), and any special needs your horse(s) may have.
Please have your equines ORIGIONAL coggins certificate(s), and current (less than 30 days) health certificate(s).
Food must be packaged in appropriate containers for trip, or can be provided by CTS at additional cost.
Contact: ndndrumrunner@yahoo.com
We will make no deliveries of animals to research facilities.